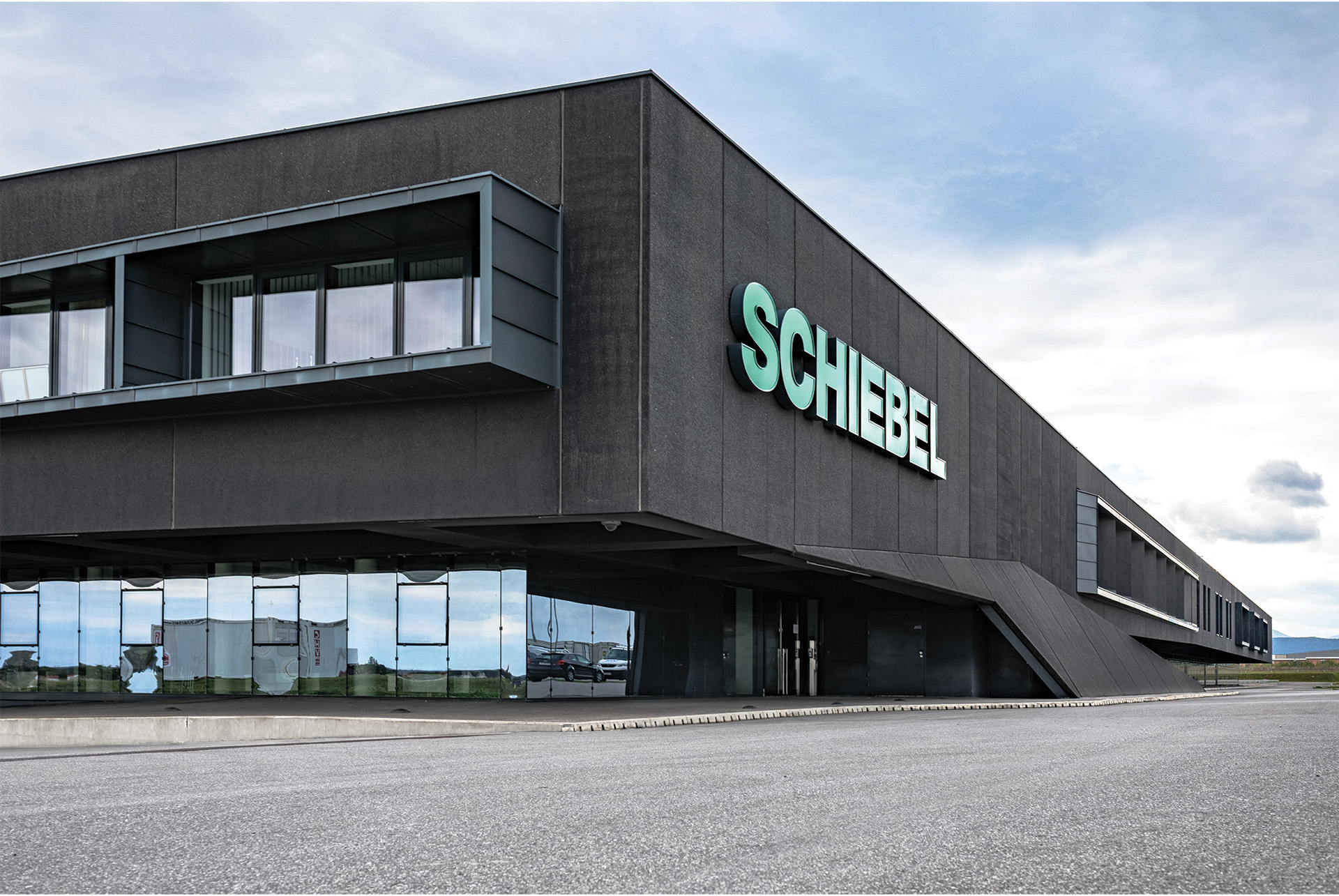 The Wiener Neustadt production plant opened in September 2006. It is dedicated to the production of the unmanned helicopter CAMCOPTER® S-100. The site was selected for its vicinity to the public airfield. The building of widely acclaimed design comprises both functional and spacious production facilities as well as ample office space for the growing number of staff members. Thus, the original concept of a high-tech setting for the series production of the design-awarded CAMCOPTER® S-100 has been perfectly implemented 50 km south of Vienna.
The highly visible landmark at the eastern edge of the Wiener Neustadt airfield suggests the dual purpose of the building at first glance: varying façade material and structure composition clearly articulate the combination of a production hall and an office building.
The reflecting glass façade optically hides the ground floor as continuation of the surroundings in a mirror image. The protruding office wing behind a black basalt concrete façade seems to hover over the landscape. Expanding façade parts associate CAMCOPTER® air vents and deeply framed windows create clear perspectives.
With more than 2000 sqm floor space and its metal façade, the production hall underlines the technical aspect of the building project. Just like in a hangar, the hall can be opened through a wide door towards the airfield to support daily flight operations and training. Around the spacious hall, a training area, special workshops and a soundproof test room for the engine development are located. An elongated ramp leads to the main entrance of the office wing on the first floor provided with spacious offices and staff lounges. The adjacent conference room generously opens to a terrace used for receptions and as viewpoint for the nearby CAMCOPTER® presentations.
Lot space: 23000 sqm2
Production hall: 2298 sqm2
Office space: 1613 sqm2
Production capacity: up to 120 units per year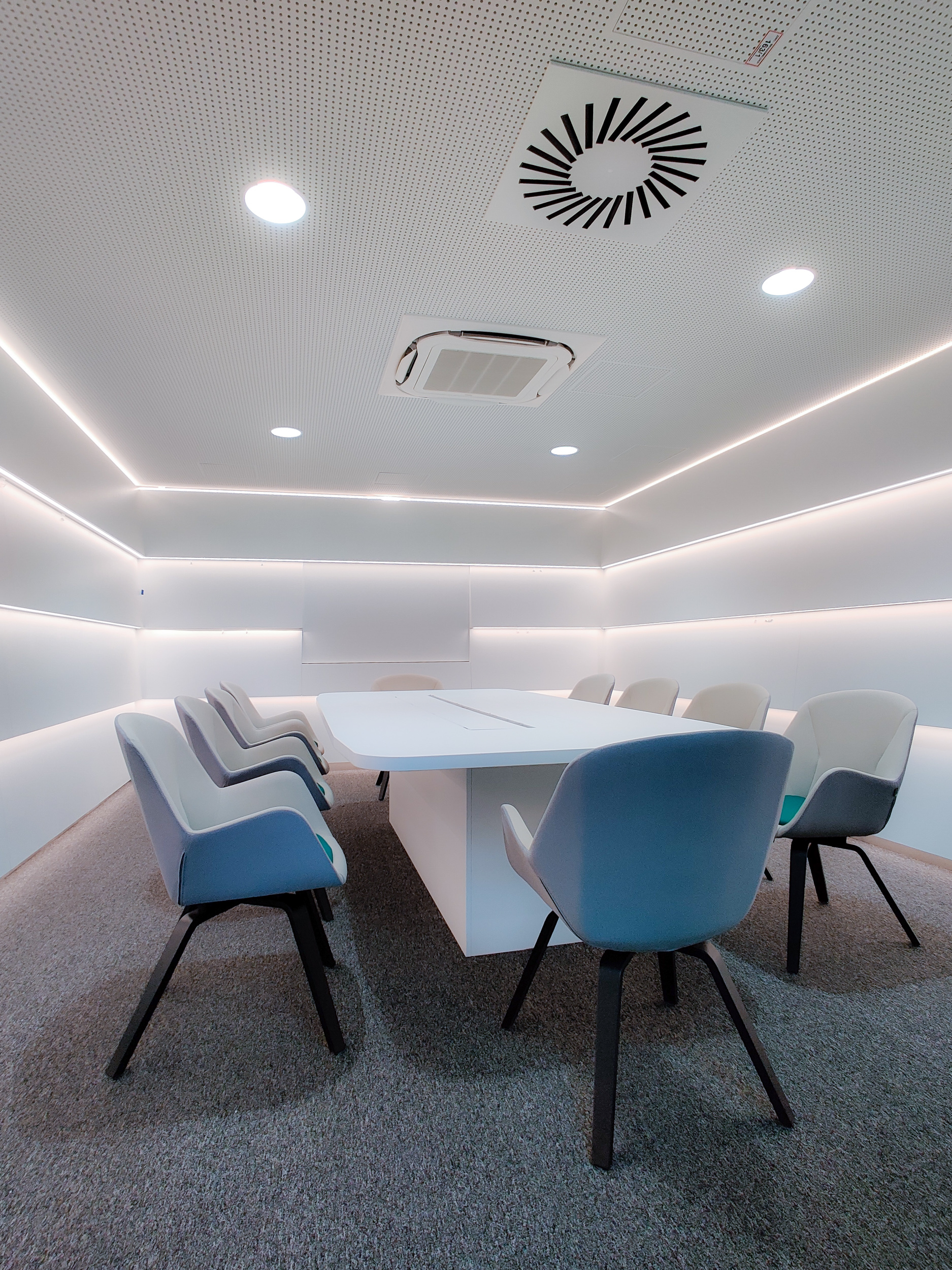 Schiebel Locations
AUSTRIA
AUSTRIA
Schiebel Aircraft GmbH
Margaretenstrasse 112
A-1050 Vienna
Austria
USA
USA
Schiebel Aircraft, Inc.
8809 Virginia Meadows Drive
Manassas, VA 20109
USA
UNITED ARAB EMIRATES
UNITED ARAB EMIRATES
Schiebel Aircraft LLC
Skycity Logistics Park
P.O. Box 47871 Abu Dhabi
United Arab Emirates
AUSTRALIA
AUSTRALIA
Schiebel Pacific Pty Ltd
Albatross Aviation Technology Park
1 Garadi Street
Shoalhaven, NSW 2540
Australia